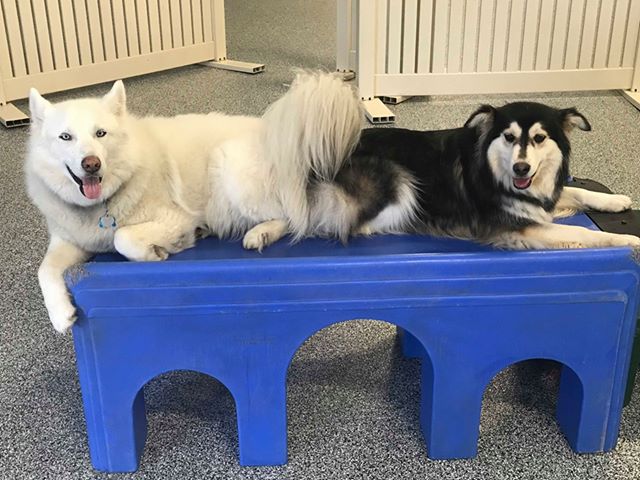 Boarding Per Night
$46 per night -1 Dog*
$77 per night - 2 Dogs*
Furry family member can hang out and play all day and then enjoy a wonderful stay in their own private room. Since they are individual rooms you can bring anything that makes your dog feel comfortable. Please be sure to bring enough food and medication. Reservation are required for boarding.
Boarding extended stay (5+ nights)
$42 per night -1 Dog*
$74 per night - 2 Dogs*
*Charge of $2 per meal for Barkly food
day care
$29 per day -1 Dog
$77 per day - 2 Dogs
Dogs run around and play all day. We have always been and always will be a cage free daycare. Dogs are allowed to slobber, play and be themselves. Our wonderful staff will make sure your pup goes home tired and happy. Our goal is for your pup to fall asleep on the car ride home! We do evaluations Monday through Friday from 7:30 am - 10 am. Reservations are not required for daycare!
one Dog package
5 days - $135
10 days - $250
20 days - $460
Packages expire 1 year from purchase
two Dog package
5 days - $230
10 days - $440
Packages expire 1 year from purchase
grooming
Barkly offers basic baths for your furry friends. Our staff is trained by the amazing groomers at 303 Pet Salon on how to give proper bath.
For full salon and spa services please reach out to 303 Pet Salon at
720-448-6550
They are located inside Barkly Manor. Check them out on Instagram and Facebook below
dog owned and operated
since 2008
WAter regulations and control
Security and snuggle monitor
Boarding regulations and enforcement
After hours event planner
Pet portal
Pet parent portal is a great way to update and register for Barkly Manor.
mONDAY - friday
6:30AM - 7:00pm
Saturday & sunday
8:00am - 11:00am
4:00pm - 7:00pm
For more information about us and our facility please email us!